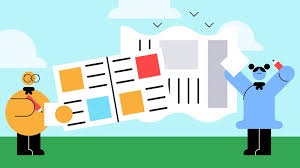 We had a successful start to the year. We currently have 30 cubs, 4 leaders and 2 young leaders.
The cubs section were very involved in the Bingo Walk fundraiser. We raised £100 for the NSPCC which was a cause suggested by some of the cubs in the pack and coincided with the East Nottinghamshire Branch's 125 year celebrations. We also raised some funds for the group by serving tea and cake. Thanks to all those that took part!
At Christmas we joined in with the Scout Post Stamp stall and again worked on the stall on all 3 sessions selling stamps and also some cub and beaver made stockings we had sewn (and completed that section of our skills badge at the same time!). Again, one of the cubs had suggested we try to help out in the community and suggested collecting tinned food for the homeless. This was a huge success and we were able to build quite a wall of tins to hand over to a representative from The Friary Centre in West Bridgford. (Pictures available on the cubs Facebook page)
As the Cub pack leader, I have had great support from my 3 regular helpers and 2 young leaders who attended weekly to assist as part of their Duke Of Edinburgh award. This enabled us to do a bit more specialised group work and master some new skills, some great team working skills and complete a lot of badges. I would like to take this opportunity to give them my sincere thanks, I couldn't do it without them.
Over the year we have awarded 216 badges. This included 11 of the Top Award in Cubs, the Chief Scout Silver award.
Over lockdown we have continued to set badge work for the cubs to work on at home if they wanted to. There are 56 more badges to award so far as a result! It was disappointing to have to cancel camp but we took part in the 'camp at home' 30 day camp including the successful world record attempt for the most virtual campers.
We are starting to plan a safe return to face to face scouting at an amber level at present which would mean meeting outdoors. The risk assessment process has been started so watch this space!